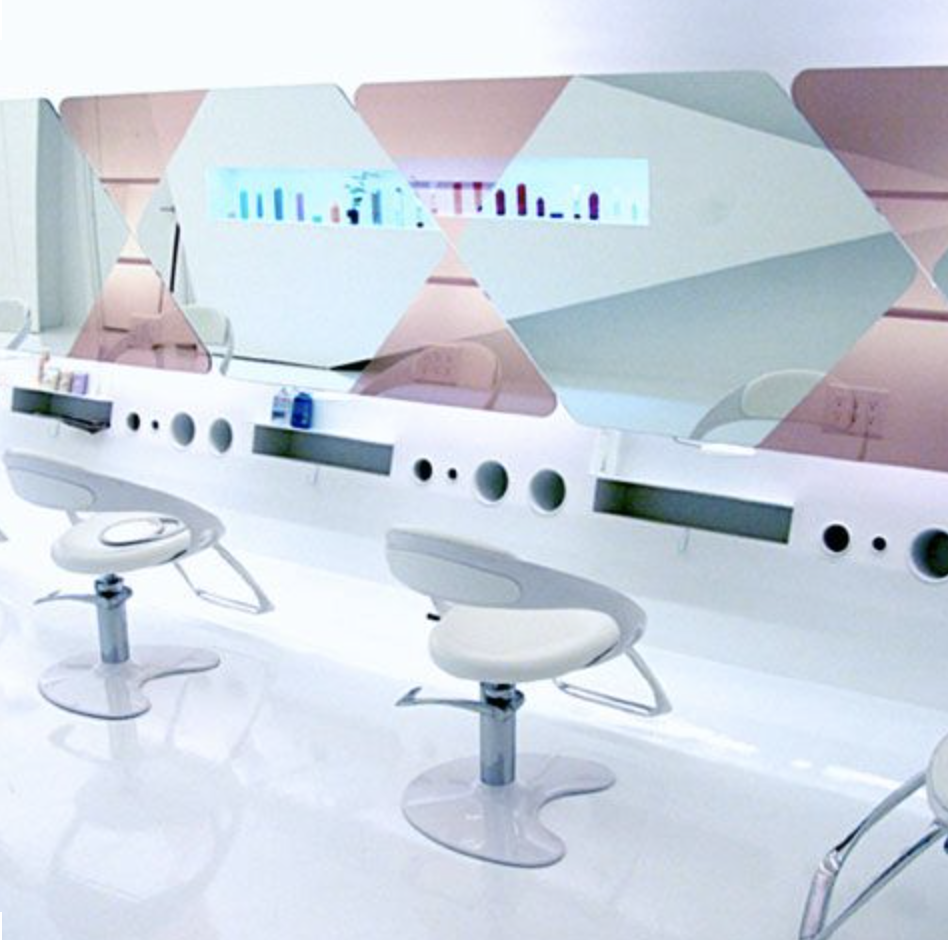 …how many times have we heard this tag line in 2018. With all the disrupters in our industry (and in the world to be honest) times are changing fast. I have worked with so many salon owners this past year in fear of losing staff, clients, the new salon opening down the street and a multitude of other things that keep them up at night. I have heard product companies trying to find the "salon of the future" experts to hold conferences, seminars etc. I have to admit, I got caught up in the trees too. I couldn't see the forest as I looked around trying to find out what we were supposed to be doing, changing, innovating. It is un-nerving, fear based operating. I think we can all agree that it doesn't feel good at all! When we feel that things are out of our control it rocks our core…so, what should we do? Start to get into action. I have noticed that when I start an action plan, I step out of fear and into passion, motivation, focus and all the other powerful words that align and come together to make shit happen!
We have had multiple businesses for the past 26+ years…we are not the new cool, shiny object popping up that everyone is talking about. We have had our success and continue to thrive, but sustainability is the key here….continuing to innovate, looking within and outward is needed to navigate these waters.
What did we do? We decided that we needed a fresh perspective. Sometimes we think because we are leaders we have to have all the answers…Wrong! Collaboration is key when trying to step out of our boxes. Here are the steps we took to plan out our next year and beyond:
Create an Advisory Board: The advisory committee are compiled of a few people from each one of our locations. (more than 4 people recommended) People that have different levels of seniority and different passions. There were a few that are super strong on social, some that are very business minded, some that are fairly new and have a fresh perspective and have not created any invisible walls yet as to what is possible.
Create a meeting and meeting space: Once you choose your people, create an invite for a gathering. (maybe 2 hours) A cool invitation with a little information on it to entice. Serve food and drinks. We went to a coffee house and had pastries and coffee as an example.
Create a survey: The survey was to be used as an ice breaker and get people thinking about different elements of the business. (i.e. how can we elevate our customer service, operations, education, hiring, social, etc.)
No boundaries: We don't expand our thinking enough. We think operationally….meaning if we have an idea and it may be too expensive or too much confinement with regards to space, we let the idea go or shut it down all together. Instead let's empower people to think outside the costs…let's go crazy with ideas…then we can figure out how to manipulate the idea to work in our confines if we love it.
Create expectations: When opening the meeting, make sure to set expectations.
Some examples if you need them:
What is said in this room stays in this room
The advisory committee will change and rotate people (this helps you to rotate people, have others feel included and helps the current advisors free from a life sentence J)
What information can be shared and what information should be kept as ideas as not to upset anyone if the wrong ideas get out.
Mediate: Remember, you are the mediator…This is about your team and their ideas, wishes and hopes. It is our job to help get the ideas out and not stay on one topic to long. The goal is big ideas, not execution at this point!
Action: If you are going to bring people together, take valuable time and ask for ideas, you must take action of some sort. If you lay out expectations that no action will be taken for 6 months or whatever you feel you need to start rolling out plans then let the team know ahead of time. Managing expectation is always the name of the game
At the end of the day, we will still be cutting and coloring, facials and waxes, massages and lashes. What is important to take away here is that we are working on the experiences inside those services that create the buzz, the new shiny object, the thing that gets written up and the thing we get known for. We are all in charge of our Salon of the Future. We get to create that. My friend Winn Claybaugh always reminds me that "People support what they help to create". This idea has served me for the past 26 years!
My final thought: When things feel tough we tend to move away from the perceived issue…I say: LEAN IN!
Aligning Beauty and Business,
Keri Davis-Duffy
Co-Owner Beauty Backbone
Co-Owner Gila Rut Salons
Writer/Speaker/Coach