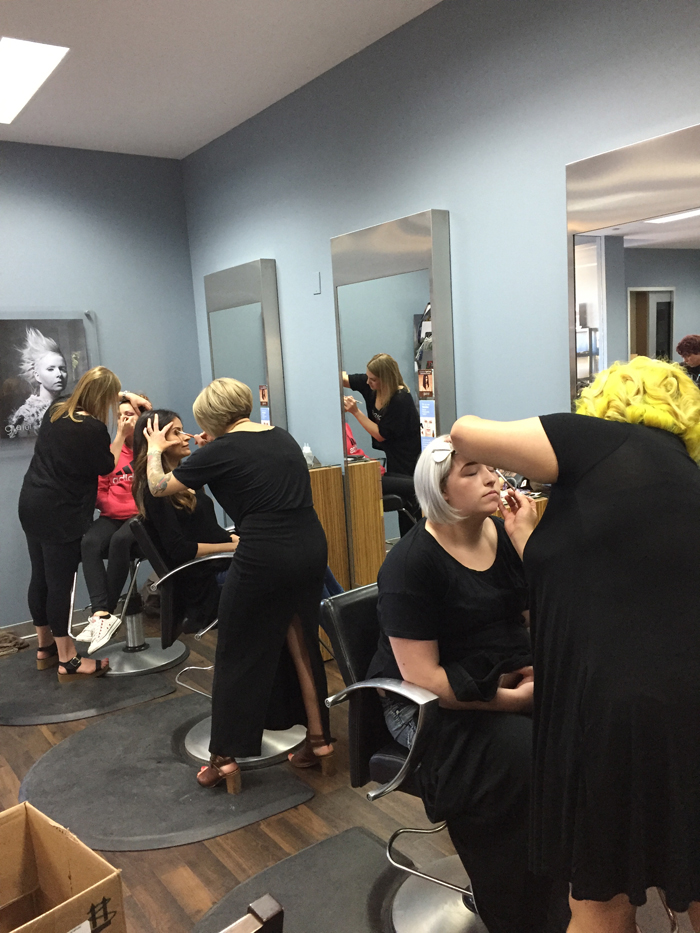 How many of you feel like this? You're an impossibly busy stylist turned salon owner—and somehow, along the way, you've become all things to all people. Is this what we signed up for? Personally, I imagined signing up to help facilitate growth for my team and to build a company where my guests felt amazing as they received services. But with all that needs to be done to achieve that, I turned into a crazy person! I was in charge of everything. And while over the years we learn to delegate, eventually, how we follow up—or lack of follow up—becomes the issue 🙂
The biggest item I wanted to take off my plate? Education. While I knew it was absolutely crucial to my salon's success, it took up an incredible amount of time and energy. And after delegating this HUGE beast, I realized that I never set up a proper system to create consistency. For years we had a good education program. But as we grew, we began to discover a lack of consistency in our educators' teaching—which turned into a lack of consistency in how our students learned. It was out of this need for organized, uniform education that Beauty Backbone was born.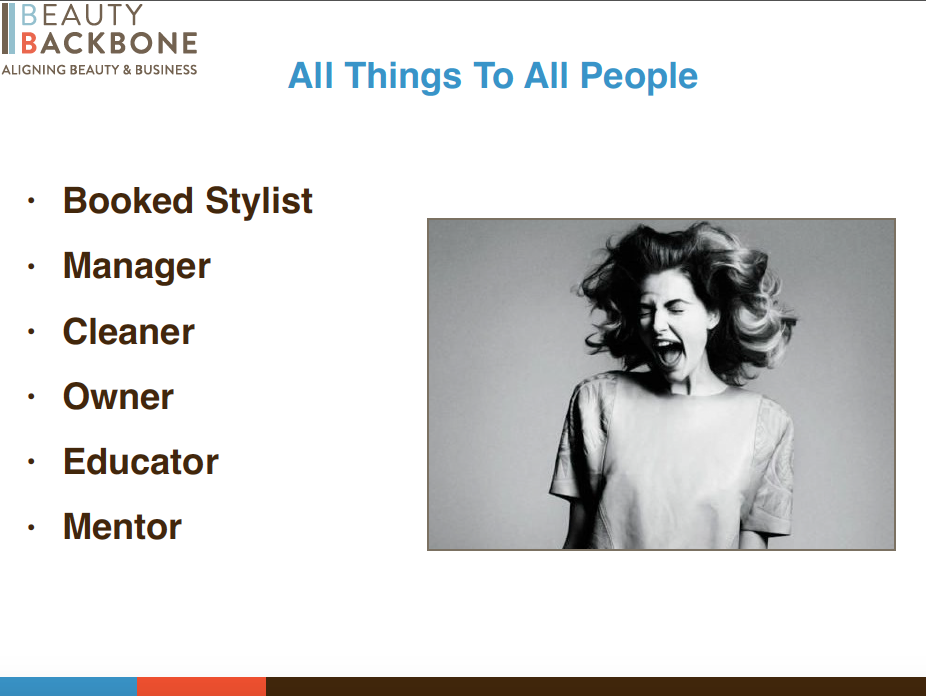 It took us years to develop a dynamic, systematic, consistent educational platform that transforms any stylist into an amazing educator. Our staff is worth the investment in time, money and education—and our guests are worth the improvement in experience.
As a salon owner, you have to ask what differentiates you from the rest of the competition. What are you offering your team that they won't find anywhere else? What makes your guests' experience truly superb? If you're searching for a stronger answer to any of those questions, we are here. Let us know. We can't wait to Train U! Check us out at beautybackbone.com