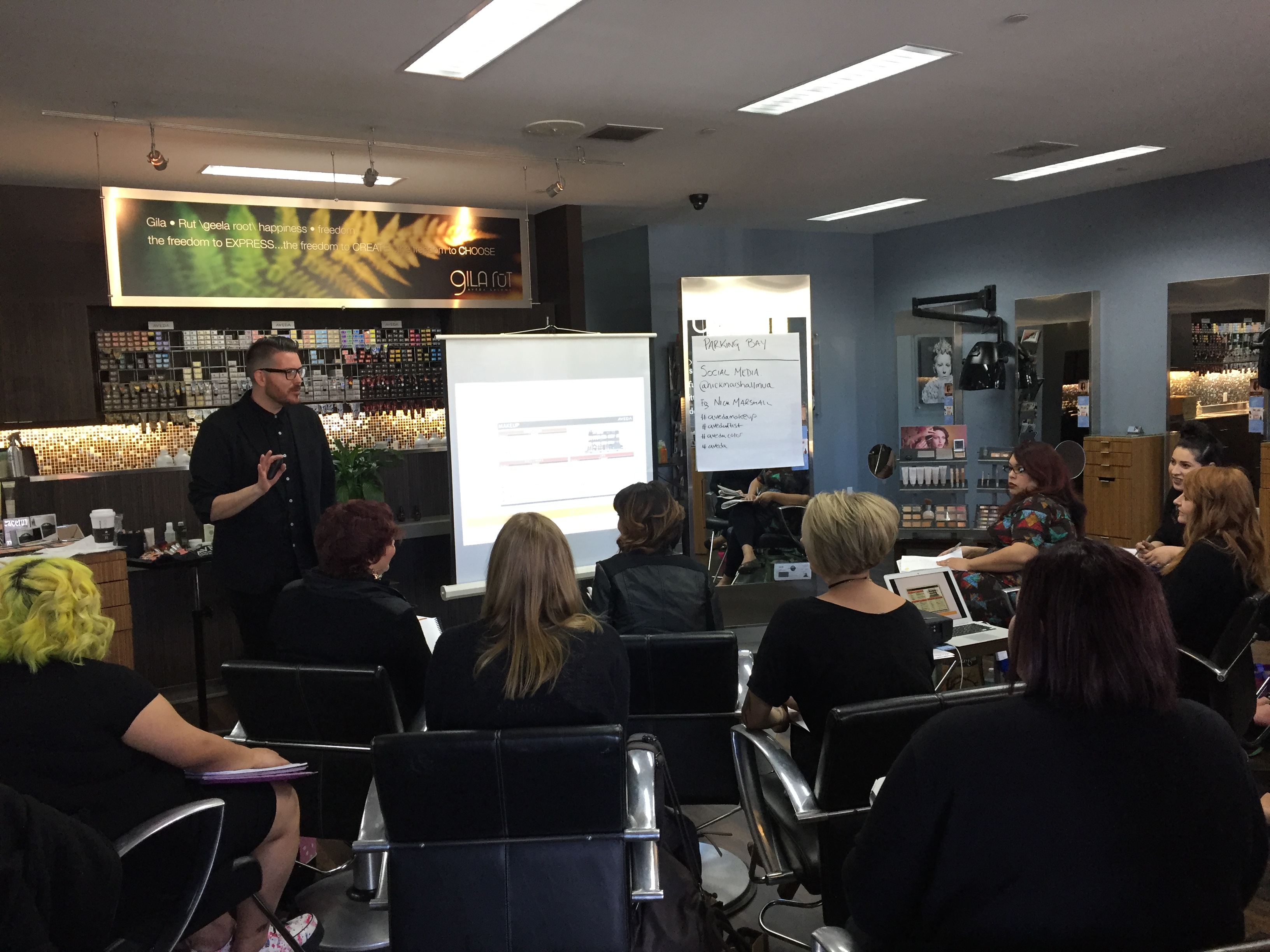 Should Senior Staff Have An Education Program Too?
Well, I would say, "of course they should!" The real question we should ask ourselves is what do they need and want? What will it cost? How do we keep them engaged and feeling included, and not left out?
As a hairdresser working behind the chair myself, I knew the majority of hairdressers look to see what the big shots are doing. Senior staff crave an environment where they can be closer to the best hairdressers in the industry and see what they have to offer. So, with these desires in mind, I set off to work, tested some boundaries and developed new connections to create an experience that I hoped the senior staff would love and appreciate.
Thus, I devised a new project: bring in amazing, well-known educators who would 'wow' the senior staff—and not just once; my goal was to make an education calendar each year that offered exciting advanced education every quarter. The result we hoped for was to keep our senior staff engaged and excited, with the added benefit of showing the newer additions to our team the value in what the salon offers as they grow with the company.
I set out with my new project, and three key goals:
The educators must be well known—considered the 'best of the best'
The education must be affordable, for both the salon and the stylist
Classes must be held at the salon, in order to avoid the need to travel or incur extra expenses for the staff
On my journey to fulfill these goals, this is what I learned:

Finding and Choosing Guest Educators
One of the biggest challenges was finding and choosing the appropriate educators. I knew that our advanced education courses would have to serve as exciting experiences for our senior staff. When selecting educators with the best ability to deliver enticing courses for our staff, I found that this was the best plan of action:
Aim high: Try booking anyone who you think your staff will thrive off of. In our experience, advanced education is just like any business; they need customers. Research online, see who is putting their name out there, and give them a call. You should be able to find a booking number for events or a contact on their website.
Make a deal: Once you have found your ideal educator, get the discount you need to make this something worth booking. Do this by letting them know you want reoccurring education every year, or that you will invite them back more than once a year. Make a deal; if the staff loves the class, it will be worth booking more than once a year.
Connect with local educators: Creating a connection with a local education team or local educators can lead to many benefits. You may be surprised by who is around you and what they can offer. Typically, this is the best choice, as you can then establish a network. For instance, our local education that we source provides us with a discount on doll-heads.
Making Courses Affordable
I have some amazing news for you! Providing education from big name educators may not cost the salon a single dime. Here is how we did it:
Divide the cost: Typically, stylists pay outrageous amounts money to travel, book a hotel, and attend a great education course. Now, if you are offering similar courses at the salon that are highly discounted and come with no travel expenses, you've contrived a deal most anyone could get excited about. In order to do this, take the price of the course and split it among the maximum occupancy of students for the class. What would've been a $2000 class for them can now be $200.
Book empty spots: Create flyers for each course, hype them up, and let the stylists know how cool it is to have these 'big shots' in their own salon teaching them. If the class isn't booked and it is a month away, call other salons around you. Offer them tickets to the class at the rate you feel comfortable with.
Eliminating the Need to Travel
Salon benefits: The biggest home-run here is this: the senior staff are going to greatly appreciate the time and effort made to book them a class of this caliber. To provide advanced education at a highly discounted rate and no need to travel…that is how you show staff appreciation in a nutshell.
If you follow the steps above, research, make some calls and put in the effort, your staff will be over the moon. Trust me when I say, this is what senior staff hope for and wish to have in their salon.